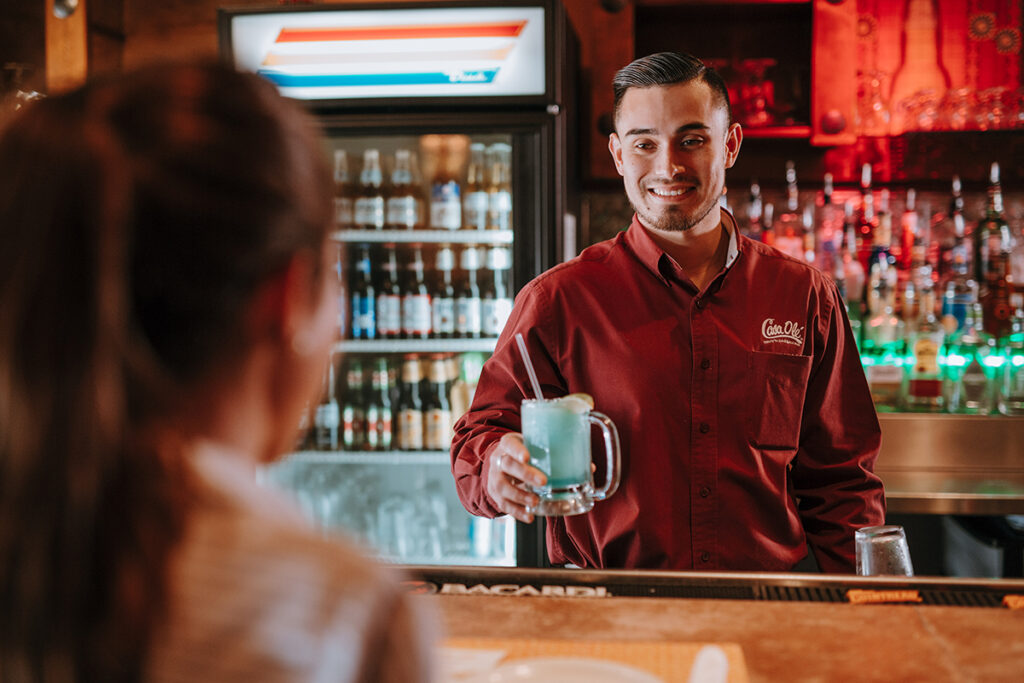 Casa Olé is a group of full service "Tex-Mex" restaurants founded in 1973, with our first restaurant located in Pasadena, TX.
Quality and fresh ingredients are used in daily preparation of our menu offerings. Choose from appetizers, Tex-Mex favorites, enchiladas, burritos and tacos. And we also offer our guests a line-up of margaritas (frozen or on-the-rocks), ice cold beers and a full bar.
With restaurants throughout Texas and in Louisiana, we are fortunate to have both a loyal following and some of the industry's longest-tenured management.
We are proud to be the "Casa" for families in each of the communities where we operate our restaurants.
Casa Olé is one of the brands owned by Houston-based Mexican Restaurants, Inc. With five brands (Casa Olé, Monterey's Little Mexico, Crazy Jose's, Tortuga Mexican Kitchen and Űberrito) and 30+ locations in three states their diverse restaurant brands offer fresh, authentic food at an affordable price in individually unique environments.
Come celebrate with us – and – Cheers to 50 years!